Toll Plaza Plant Security
Toll plazas are a vital component of the highway infrastructure in the country, ensuring the revenue for effective highway maintenance throughout the country. To ensure that no untoward happenings take place at toll plazas and matters like toll tax is effectively collected, we work closely with highway authorities and relevant state and regional bodies to ensure the safety and efficacy of toll plazas in the country.
We have a highly trained and customer-focused team of security officers to provide round the clock security to toll plazas around the country. We have the proven ability to develop threat vulnerability assessments as well as develop integrated security plans, so that we can meet the security concerns of toll plaza operators in India.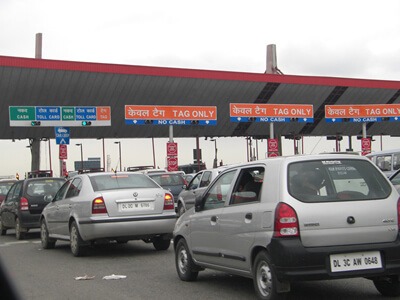 Some of our toll plaza security services include:
General monitoring at the toll plazas
Vehicle monitoring
Securing toll operations from vandalism
Ensuring operational efficiency
By keeping a check on the toll plaza attendant
Cash room security
Ensuring toll plaza security
Centralized control and monitoring from central control room
Why you should Hire Us
At Pioneer Security Services, we provide enhanced security services that reduce overall costs in the long run, thus also ensuring increased revenue-generating opportunities at toll plazas in the country.
Our security services package for toll plazas includes services like electronic security, video surveillance, and fire safety measures as well. Our security services are designed to protect your assets as well as the toll stations and premises along with the staff and commuters too.
What Next?
We deliver total quality service through high calibre personnel, which is in conformity with international standards, so that you remain completely satisfied with the help of our value-added services. Call us to know more!