Industry Security Services
At Pioneer Security Services, we provide a wide spectrum of security services for industries and manufacturing units including security access control, vehicle patrol and security services. We are specially trained for deterring theft and vandalism at your industrial property.
We have been providing industrial security services for a wide range of clients across many decades. With our thorough experience, we understand your vastly different requirements. This gives us the unique ability to develop the exact portfolio of security services required by your industrial organization.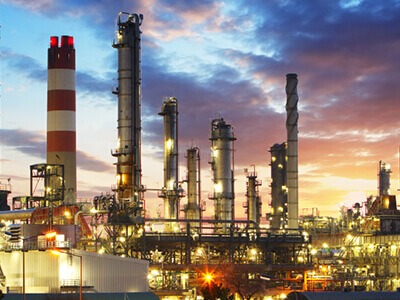 Our manufacturing plant and industrial facility security guard services include
Employees & Visitor gate access control
Visitor and VIP escort
Office security patrol
Equipment movement/watch log
Material In-Out Register
Daily activities logs
24-hour guards service Handling of special or unusual circumstances
Investigate all thefts and unusual incidents
Investigate suspicious persons and vehicles
Create professionally written reports and records
Assisting in design and application of Closed circuit TV
Our services comprise of quality processes and procedures, which have been developed under an environment of thorough discipline and obedience to authority. We also understand that even the best efforts to provide security can be a failure if the services are of low quality performed by inferior and untrained security personnel.
Why you should Hire Us
We have built-in processes, which include state-of-the-art training and knowledge improvement programs that go a long way in improving the knowledge of our security personnel. We constantly recognize and reward our security officers and security personnel and give them several advancement opportunities during their career. In this manner, we attract the right personnel and retain highly skilled professionals in our organization while fostering an environment of continuous improvement.
What Next?
Call us to know more about our Industrial Security Services. Let us know how we can help you.