Company Profile
We take this opportunity to introduce our security solutions company – Pioneer to you. With the motto of "Securing our Trust", we not only provide you the best-in-class security services through educated and professional security personnel but also disciplined and a trained force that has some of the best skills essential for superior performance. We always believe in the following virtues:
These are the principle on which the foundation of "Pioneer" is laid upon. Some of our objectives are laid out as below:
To provide trained and disciplined security personnel
To provide the right personnel at the right place
To work on ethical and moral parameters
To deliver client satisfaction
To motivate and instil sense of culture and belonging to our personnel
To create healthy work atmosphere enabling the functioning of a democratic society at large.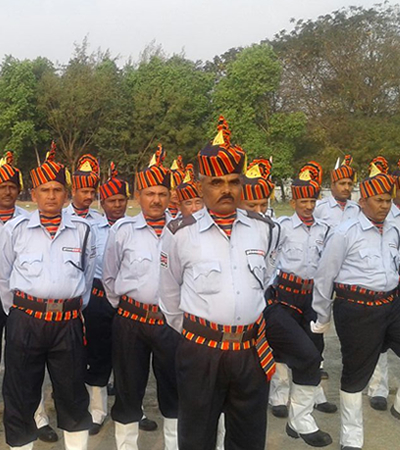 Some of the business verticals that we cater to are as below
Corporate & Business Houses
Legal Agencies
Banks
Insurance Company
Multinational
Hospitals
Hotels
Co-operative firms
Residential Areas
Shopping Malls
Organizations
Warehouse and Storages
Religious and Socially important venues
AREA OF OPERATION
Since our inception, we have strived to make Pioneer a leading and robust private security agency. It is our intention and dream to initiate operations across the country and even abroad. Currently, our operations are concentrated in the north-western states of:
Gujarat
Rajasthan
Uttarpradesh
Haryana
Uttarakhand
Punjab
Delhi (NCR)
Goa
Karnataka
Madhya Pradesh
Maharashtra
Tamil Nadu
West Bengal
Kerala
Bihar
Assam
With your kind support we will be in a position to expand our operations to the remaining regions of the country soon.