Telecom Tower Plant Security
The telecom tower infrastructure, which has been set up by various mobile operators, has become the virtual backbone of the nation for its communication needs.
However, many mobile operators also incur huge losses of passive infrastructure due to theft of copper wires and pilferage of diesel etc., which are vital components in the operation of these telecom towers.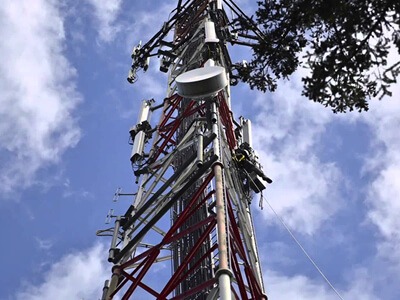 Some of the services that we can provide for telecom tower security are as below:
Continuous security patrolling of site and office
Patrolling is done through a vehicle and by foot both
Keeping a watch on equipment movement, watching the log maintenance
Keep a check on material in-out register
Daily activities logs monitoring
For handling unexpected circumstances, our guards are present 24/7.
Inspect any suspicious vehicle or people
In the worst case scenario, if any theft happens we conduct investigation and inquiries seriously until the thief gets caught.
Many of these telecom towers are located in remote locations, due to which, the security of these installations proves to be a vital challenge. Phone networks, base stations, and repeater sites can be disabled and equipment can fail, due to the cases of theft and vandalism.
Why you should Hire Us
We at Pioneer Security Services are specialists in providing adequate and reliable security services to telecom tower installations so that the losses are minimized and productivity is increased. We have the state-of-the-art technology and manpower in the form of trained security guards, to provide an adequate response to the challenge of telecom tower security services.
What Next?
We will help you ensure reliable network uptime, optimal energy costs and reduction of overall security services, and even plug revenue losses, so that all your pain points can be plugged and you can run your mobile communication operations successfully. Call us to know more!