Security Agency For Solar Plant
Utilization of fossil fuels, present in limited quantity in nature, also increases the CO2 concentration and greenhouse gases in the environment from year to year. This has the capability to destroy nature significantly.
A majority of the climatic changes on our planet are the result of these fossil fuels. Hence, to counter such negative effects, the solar energy plants have been introduced which release eco-friendly energy without altering nature.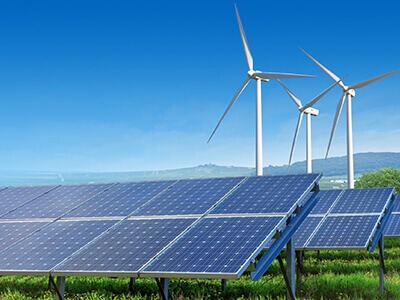 Security services for solar power plants
As we know, almost all our solar plants are established in remote areas. This also means that the security of these installations is of high concern. Unfortunately, there have been reports of various theft activities in a very high proportion in these areas. Thieves have not only stolen components but also have damaged property which has caused loss of hefty amounts of money too.
Some of our security guard services are:
Continuous security patrolling of Site and office
Patrolling is done through the vehicle and by foot both
Keeping watch on equipment movement, watching the log maintenance
Keep a check on Material In-Out Register
Daily activities logs monitoring
For handling unexpected circumstances, our guards are present 24/7.
Inspect any suspicious vehicle or people
In the worst case scenario, if any theft happens we conduct investigation and inquiries seriously until the thief gets caught.
Thus, a safety requirement at these places should be considered strongly. Keeping the same point in mind we started extended our security services for solar plants as well. We believe that each and every place or establishment or any important place or thing in a human's life should be secured completely.
Why you should Hire Us
Our expert team of professionals is well-trained to counter any type of security risk. We continuously try to improve our services for meeting the 100% expectations of client's requirements.
As a matter of fact that every place has its own risk, thus we train our officials specifically for different sites or establishments.
For the purpose of future use, we Create reports and records in writing Also, provide Assistance in designing and application of CCTV besides providing site and gate access control. We also safeguard visitors and VIP's too.
What Next?
At our security agency for solar plants, we prepare our staff practically so that they as their own and put entire dedication in keeping the property secured. Our training programs are advanced and focus on all relevant and essential points which are needed for the best security of your solar power plant. Contact us for your solar plant security needs.