Port Plant Security
Port security services are extremely important in the present times especially for developing countries like India, which not only is dependent upon its sea-trade for development but also on its ports for providing essential goods and commodities for its economical growth.
So that security breaches do not occur and the ports are protected from security issues like shipping container pilferage and accountability of shipping containers, it is vital to provide adequate security to ports.
We at Pioneer Security Services have now created a Port Security Division so that you can provide adequate security to your interests when it comes to ports. This security services is an effort to augment the security services provided by the local, state, and national agencies.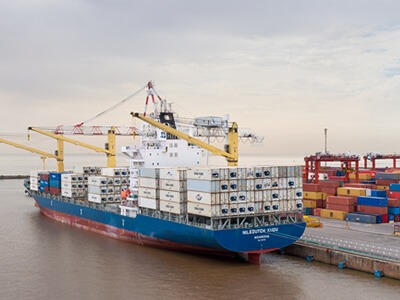 Some of the port security services that we provide are as below:
Continuous armed/unarmed security patrolling of site and office
Patrolling is done through vehicle and by foot both
Keeping watch on equipment movement, watching the log maintenance
Infrastructure and vessel security
Security patrol / post services
Waterside security services
Port side security services
Threat and even vulnerability assessments
Security exercises
Program evaluation
Vessel escort services
Keep a check on material in-out register
Daily activities logs monitoring
For handling unexpected circumstances, our guards are present 24/7.
Inspect any suspicious vehicle or people
In the worst case scenario, if any theft happens we conduct investigation and inquiries seriously until the thief gets caught.
Why you should Hire Us
We have incorporated the best-in-class and uniformed security service personnel that go through rigorous process of initial assessment, thorough background check, and even a mandatory security training programme that has been indigenously developed in-house.
What Next?
n this manner, we ensure that the security services that we provide are up to the mark and up to the highest level of quality service. In this manner, our port security services are at par with national as well as international standards. This truly sets us apart from any other security service provider in the country. Contact us today for your Port Security needs!