Warehouse Plant Security
Providing security to your warehouse could be a really tricky situation and can be hard to handle but without security services, it can really be difficult to manage the weak link in your supply chain.
Most security agencies claim to provide stellar warehouse security services but in reality, these services are really faulty or too expensive to afford. Nevertheless, we at Pioneer Security Services have several years of experience in providing warehouse security to a wide range of verticals.
With the help of our effective and robust warehouse security services, we help you ensure that your supply chain is kept moving at all times.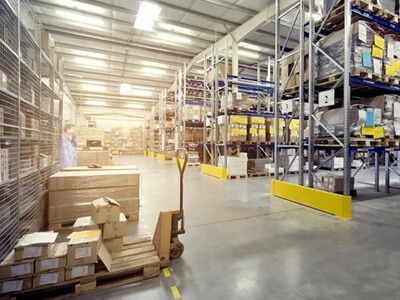 For your warehouse security service, we are capable of providing you:
Armed and unarmed security personnel
Mobile patrol services
Access control and CCTV monitoring
Keeping watch on equipment movement, watching the log maintenance
Keep a check on Material In-Out Register
Daily activities logs monitoring
For handling unexpected circumstances, our guards are present 24/7.
Inspect any suspicious vehicle or people
Fire hazard monitoring
In the worst case scenario, if any theft happens we conduct investigation and inquiries seriously until the thief gets caught.
Why you should Hire Us
We are highly skilled in preventing, investigating and detecting loss and pilferage in the supply chain. Our security personnel provide you with excellent risk detection and actionable information so that you can initiate action to address vulnerable conditions in your supply chain.
What Next?
We deliver total quality service through high caliber personnel, which is in conformity with international standards so that you remain completely satisfied with the help of our value-added services. Call us to know more!